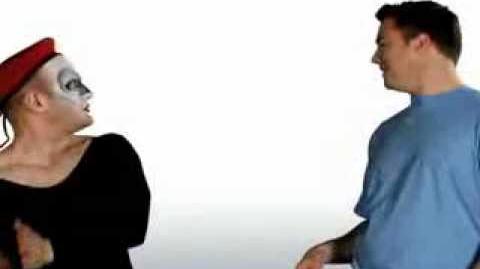 David Saxe, owner and founder of David Saxe Productions, is one of Las Vegas' most famous and successful show producers and is quickly emerging as one of the town's most prolific cultural icons. Born in August of 1969, David was born into show business-- his father was the band leader of the
Rat Pack
, and his mother was a showgirl in Folies Bergere. 
David first got his taste for the business of show at a young age. As a young man, he was keen on providing entertainment for corporate dinner meetings and arranging special effects for guests; so it was no surprise that by the age of 17 David was helping his sister Melinda arrange her first show which began her career as Las Vegas' own First Lady of Magic, appearing on "The Tonight Show" with Jay Leno and "Oprah." With his sister's show reaching national recognition, David became the youngest producer in Las Vegas history.
By the age of 30, David Saxe had already produced 25 shows, and have opened up his own theater in San Francisco, with shows playing world wide, even Japan. In 2004, David Saxe obtained the V Theater located inside the Miracle Mile Shops in Las Vegas, NV, home to the famous "V The Ultimate Variety Show ."
In 2010, David bought the Steve Wyrick Theater, and turned it into the $34 million Saxe Theater that it is today. Las Vegas' biggest production shows, "VEGAS! the Show " opened June 24, 2010 and continues to bring the golden days of classic Vegas to modern audiences nightly at the Saxe Theater.
Ad blocker interference detected!
Wikia is a free-to-use site that makes money from advertising. We have a modified experience for viewers using ad blockers

Wikia is not accessible if you've made further modifications. Remove the custom ad blocker rule(s) and the page will load as expected.